Our journey essentially followed the Trans Siberian train route but instead of the actual Trans Siberian we used local trains from Beijing to Moscow. The East-West route is busy so no issues booking a train.
If you book these directly yourself on PRD website you will save money, avoiding the numerous agents who claim to simplify the process – latter is unclear but they sure charge a lot more.
First stop in Russia was Sludyanka on Lake Baikal.
Another tip – this is typically the beginning of the circum baikal train – now don't get the idea it goes all round the Lake, this is a small circum only. From Sludyanka to Port Baikal and then by bus/boat to Irkutsk or Listvyanka.
You have a choice here – paying a lot for the tourist train or taking the local train at a fraction of the cost. We took the latter, it has to be booked at the station which we did the day before departure. We scored a lake side window seat without any issues when boarding.
This is complicated by the fact that the various trains do not run daily so some advance checking is required(hotels can confirm). The tourist train is occasionally pulled by a steam engine – if you like soot with your sandwiches – see below.
Sludyanka
Not one of THE tourist spots but it has it's charms and definite character. Lifestyle harks back to earlier times and simpler pleasures from before the smartphone invasion.
It pays to carefully check the location of accommodation to ensure you are on lake side of the station, if not you have to lug bags over an overpass that crosses the rails. OK if bags are not heavy.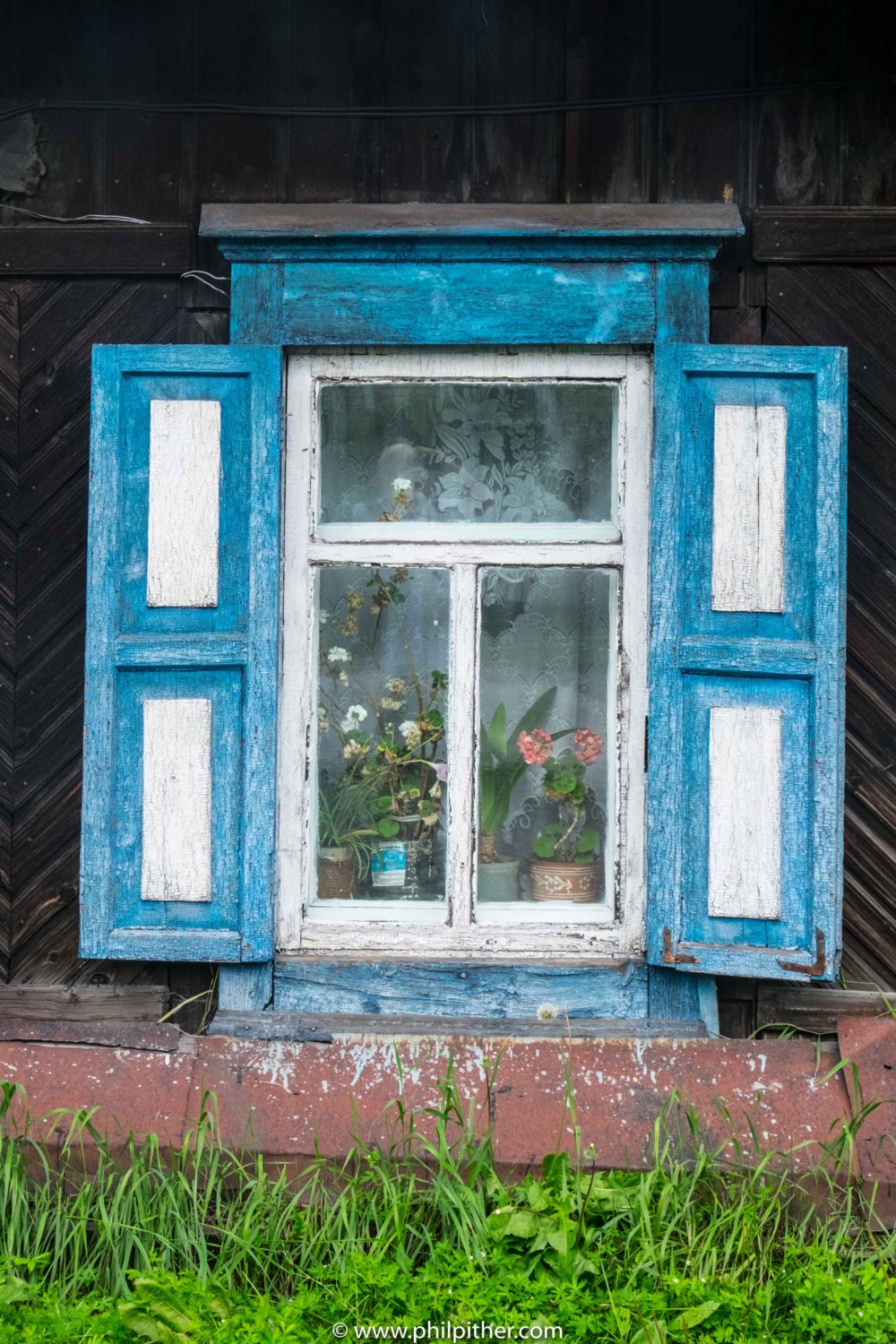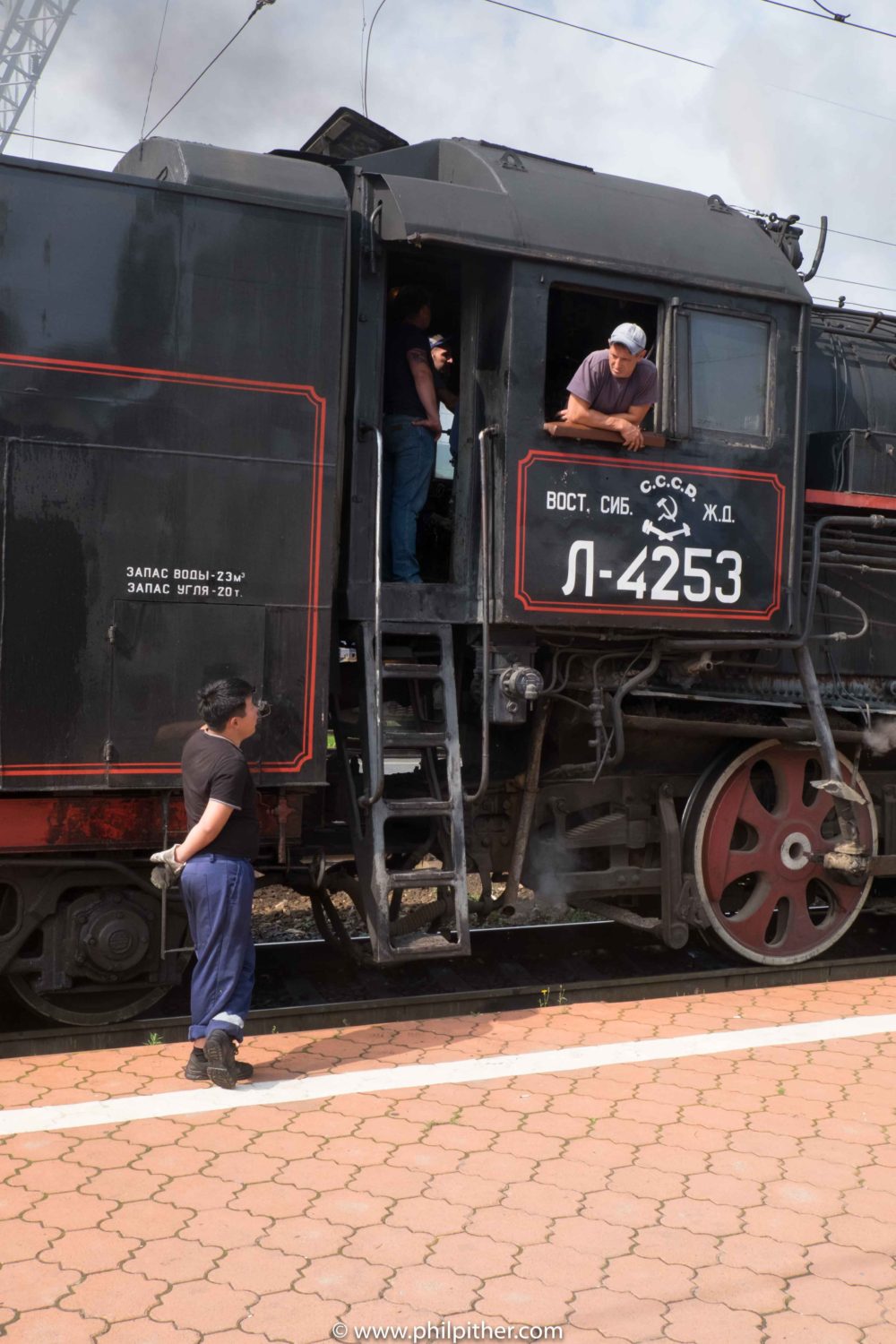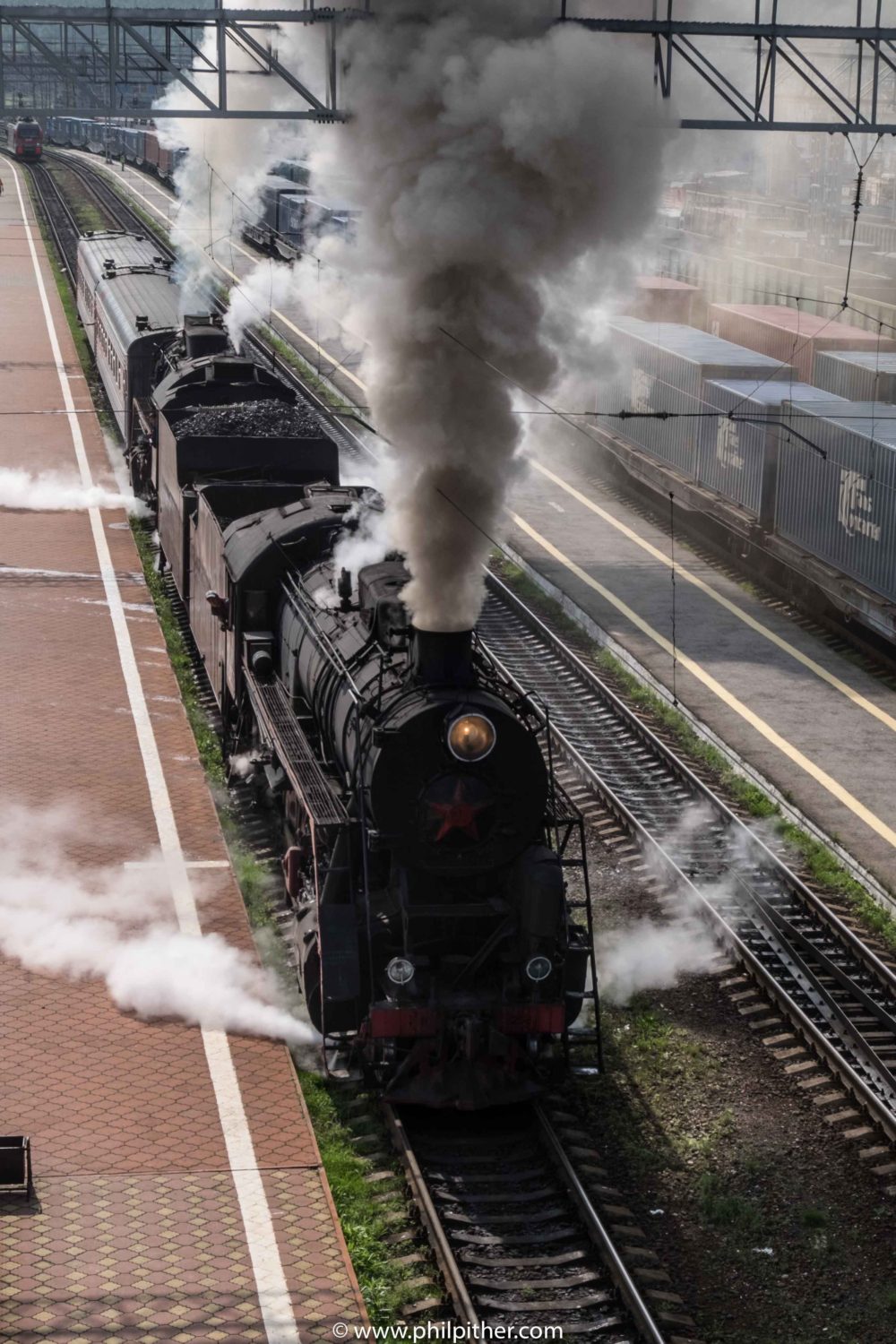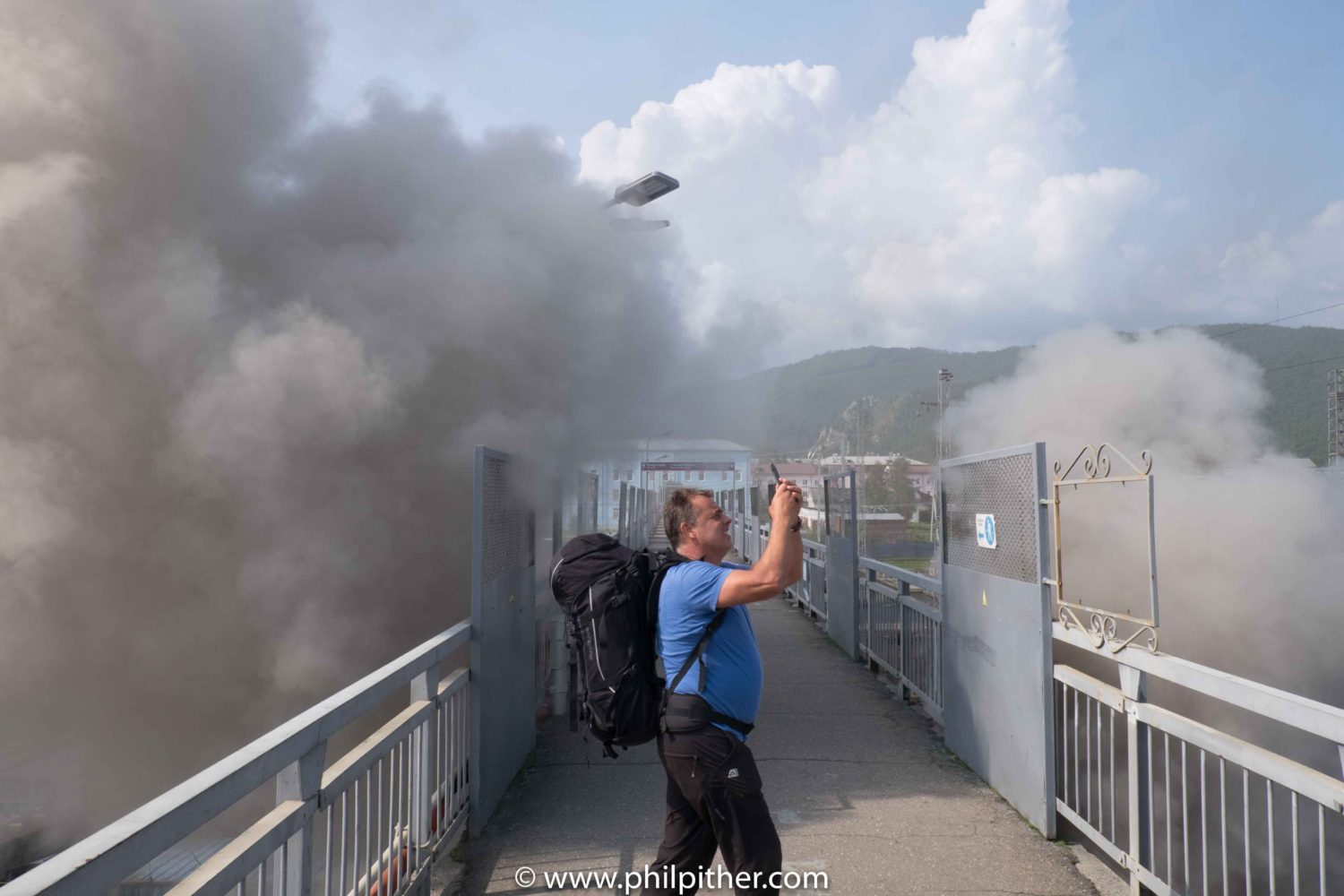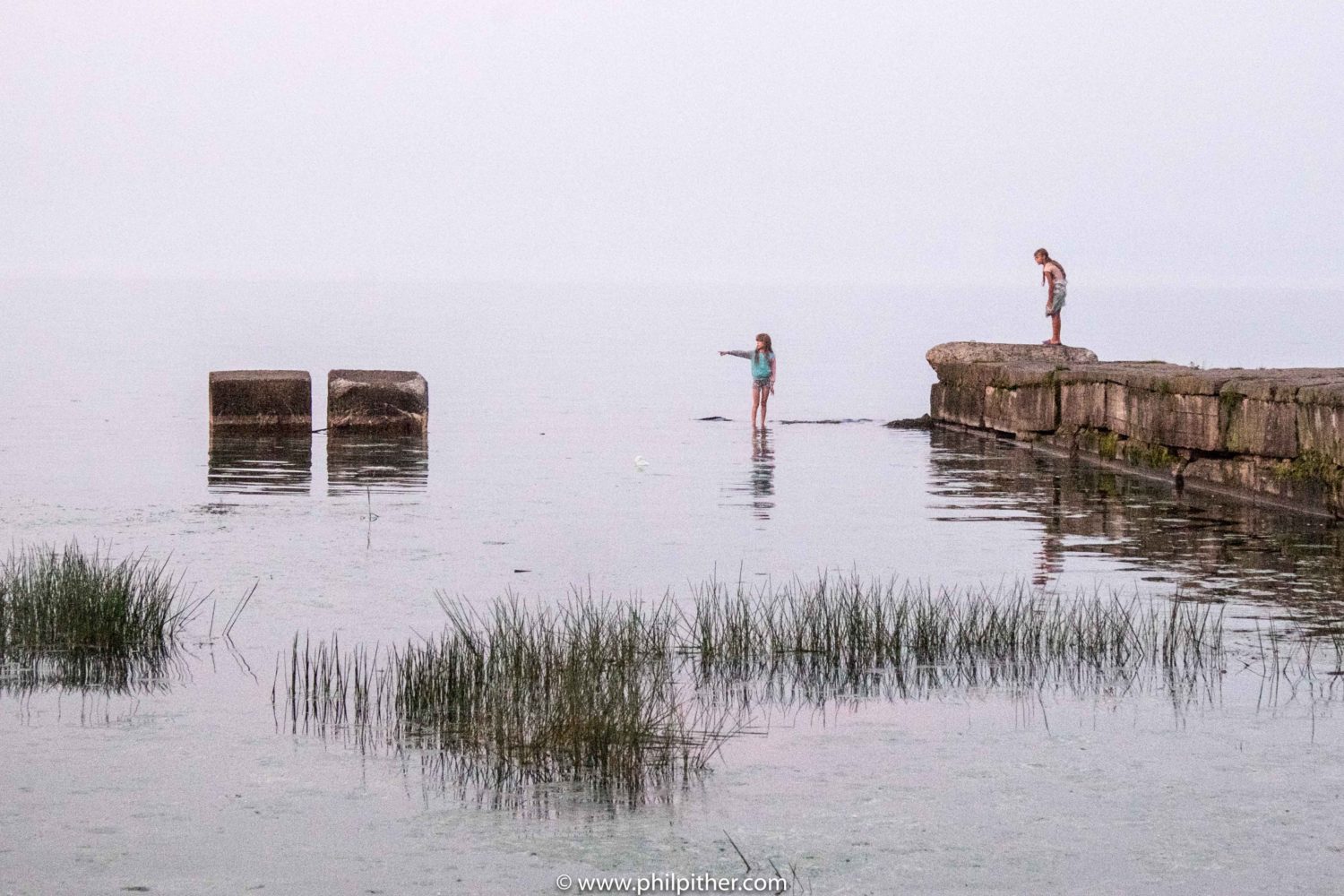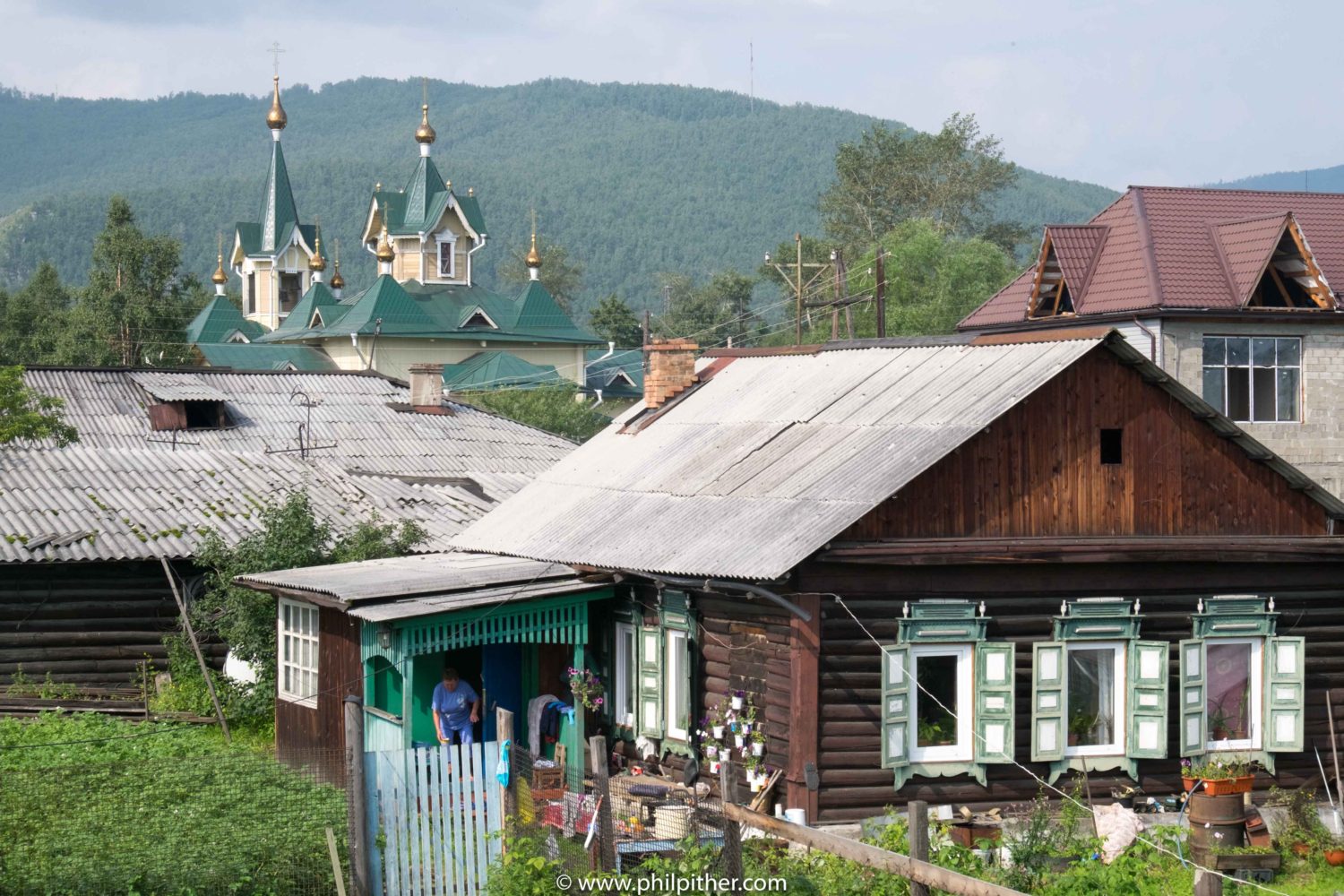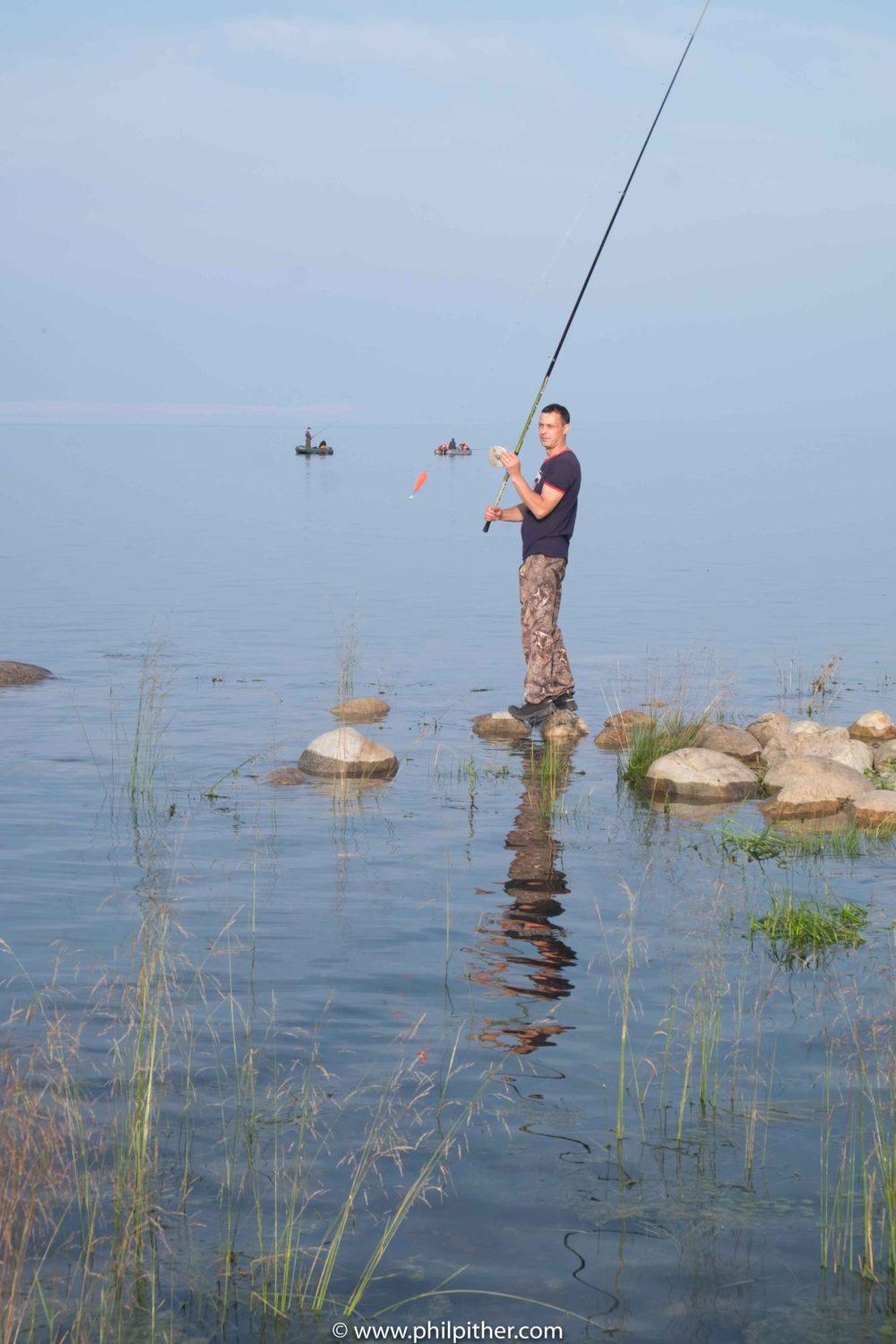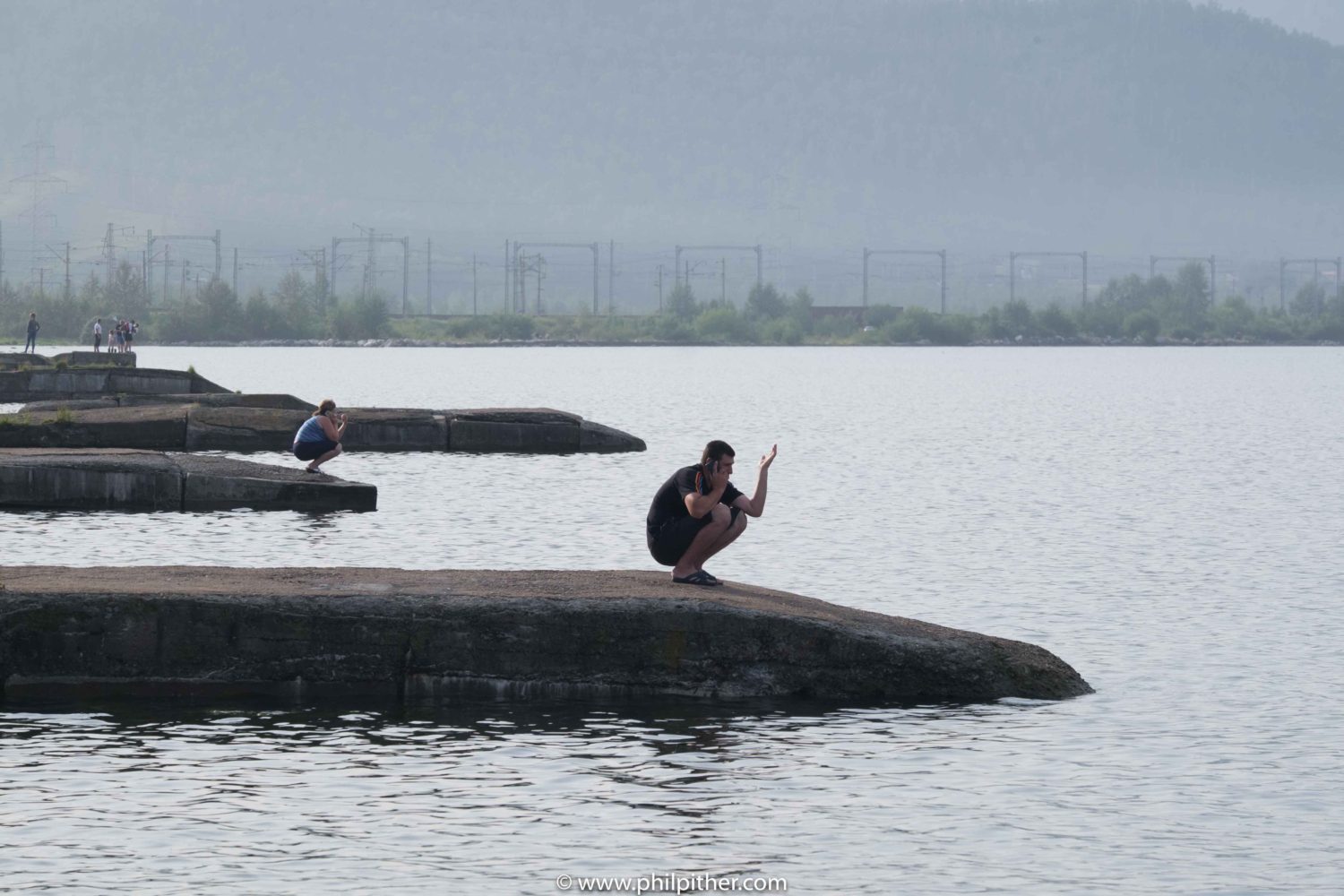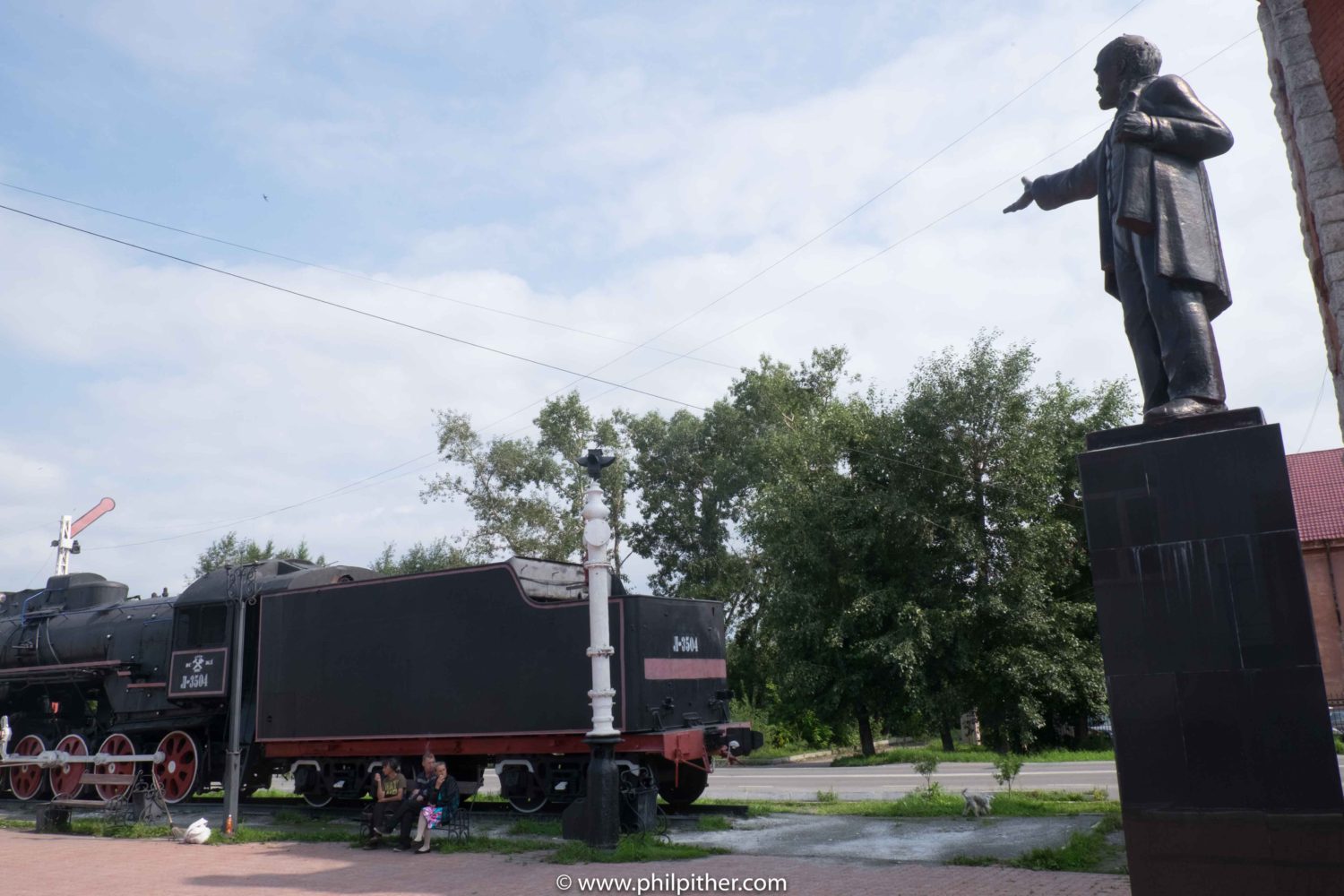 Circum Baikal Train
On the local train we did pass the tourist train heading in the other direction, there is more tourist guiding in Russian on the tourist train but we did not miss it.
The lake freezes in winter, a peak visitor period, leaving across lake driving or skating as the only way to travel on the surface between towns – to assist during the winter period road signs are actually installed on the ice.
When the ice is still partly frozen the only method available is by hovercraft.
We were here in the summer so no problems.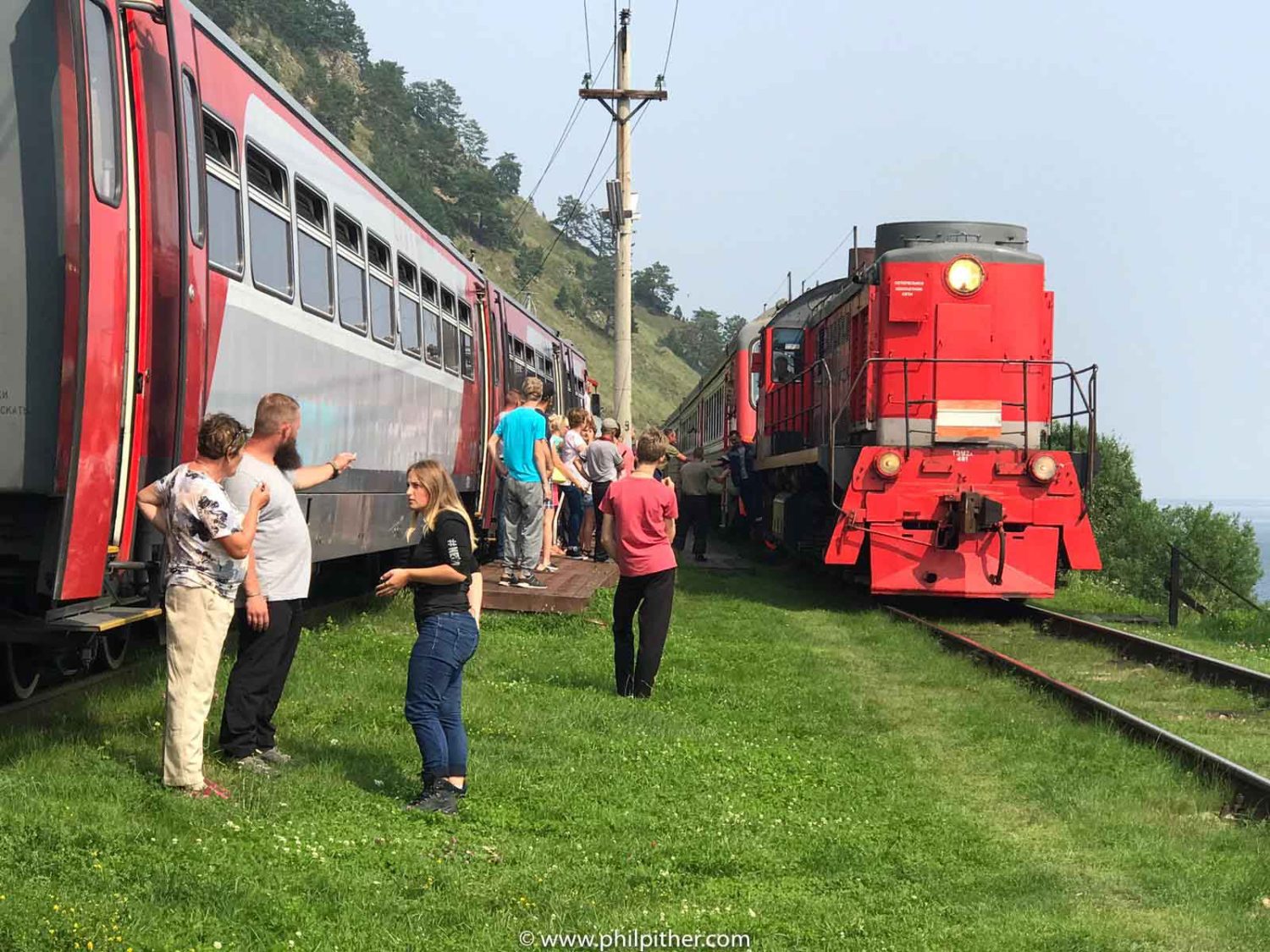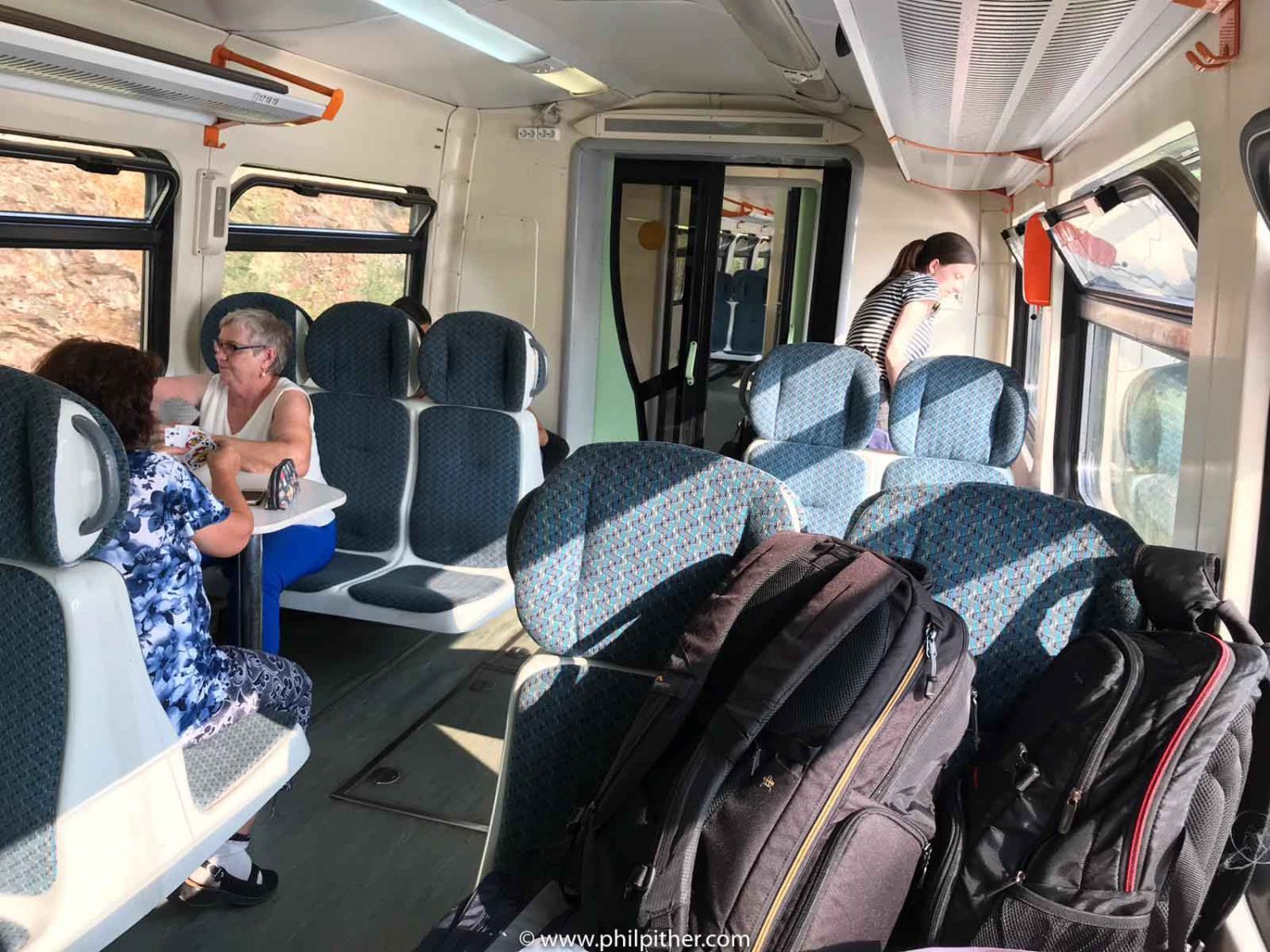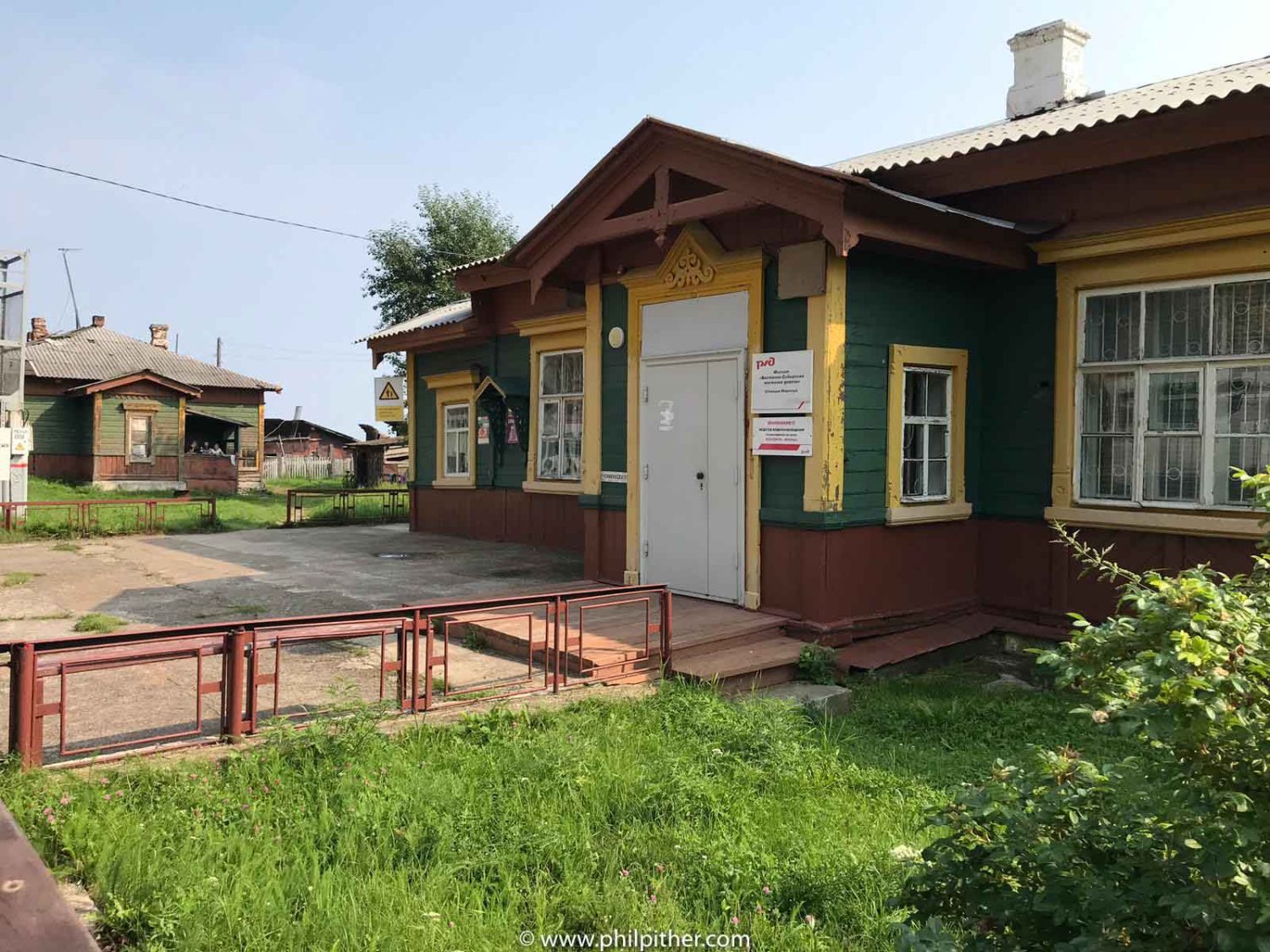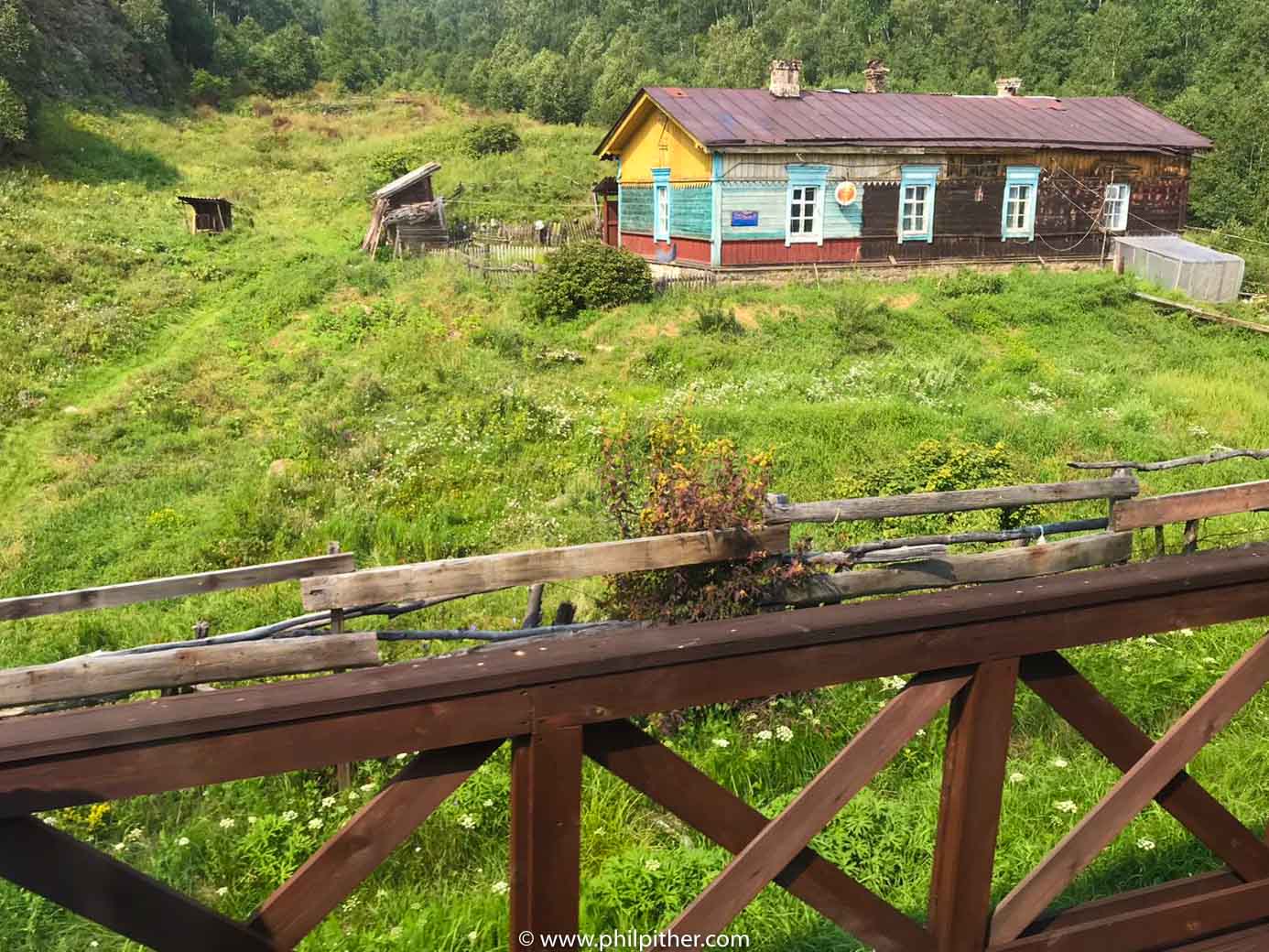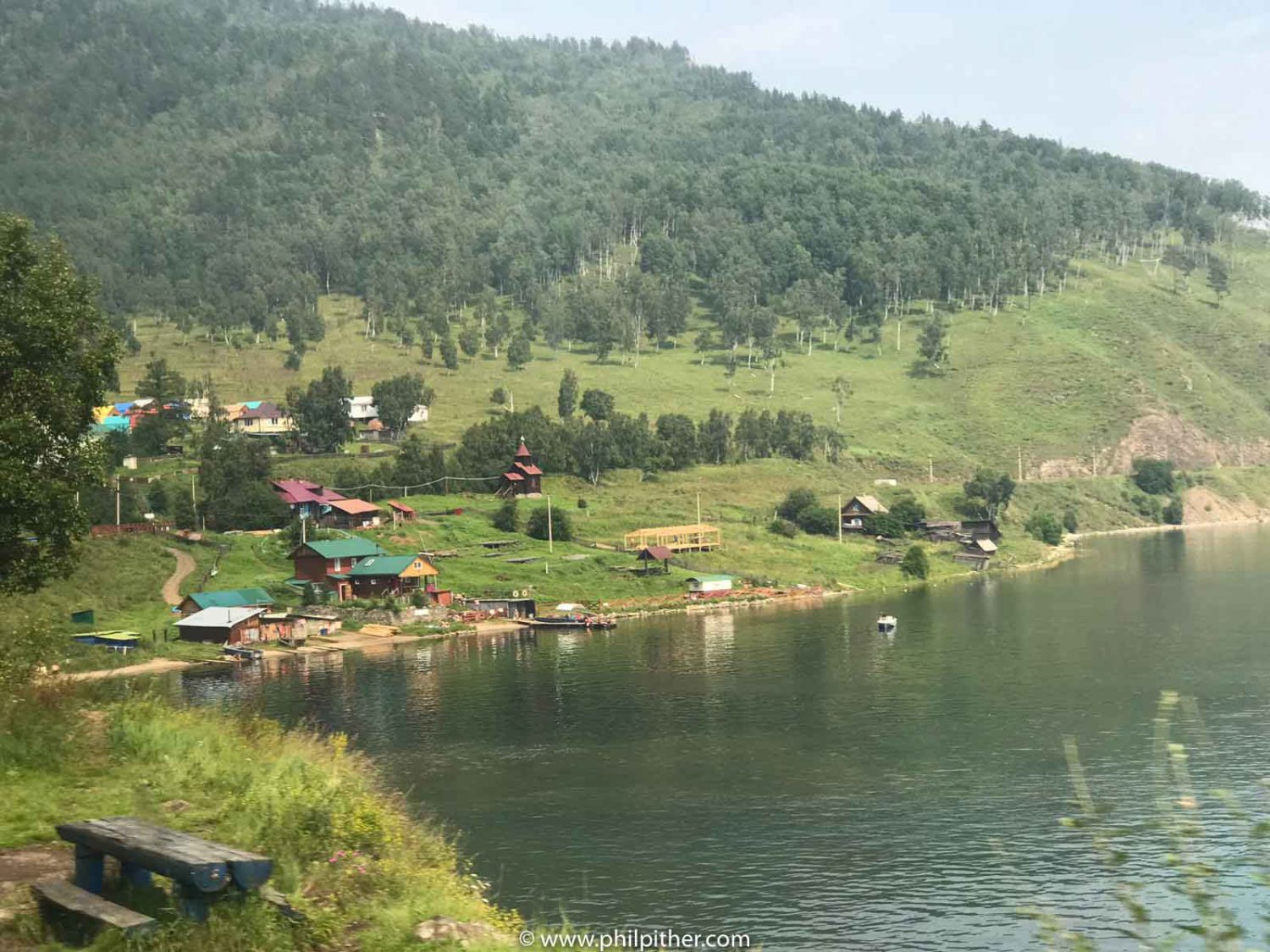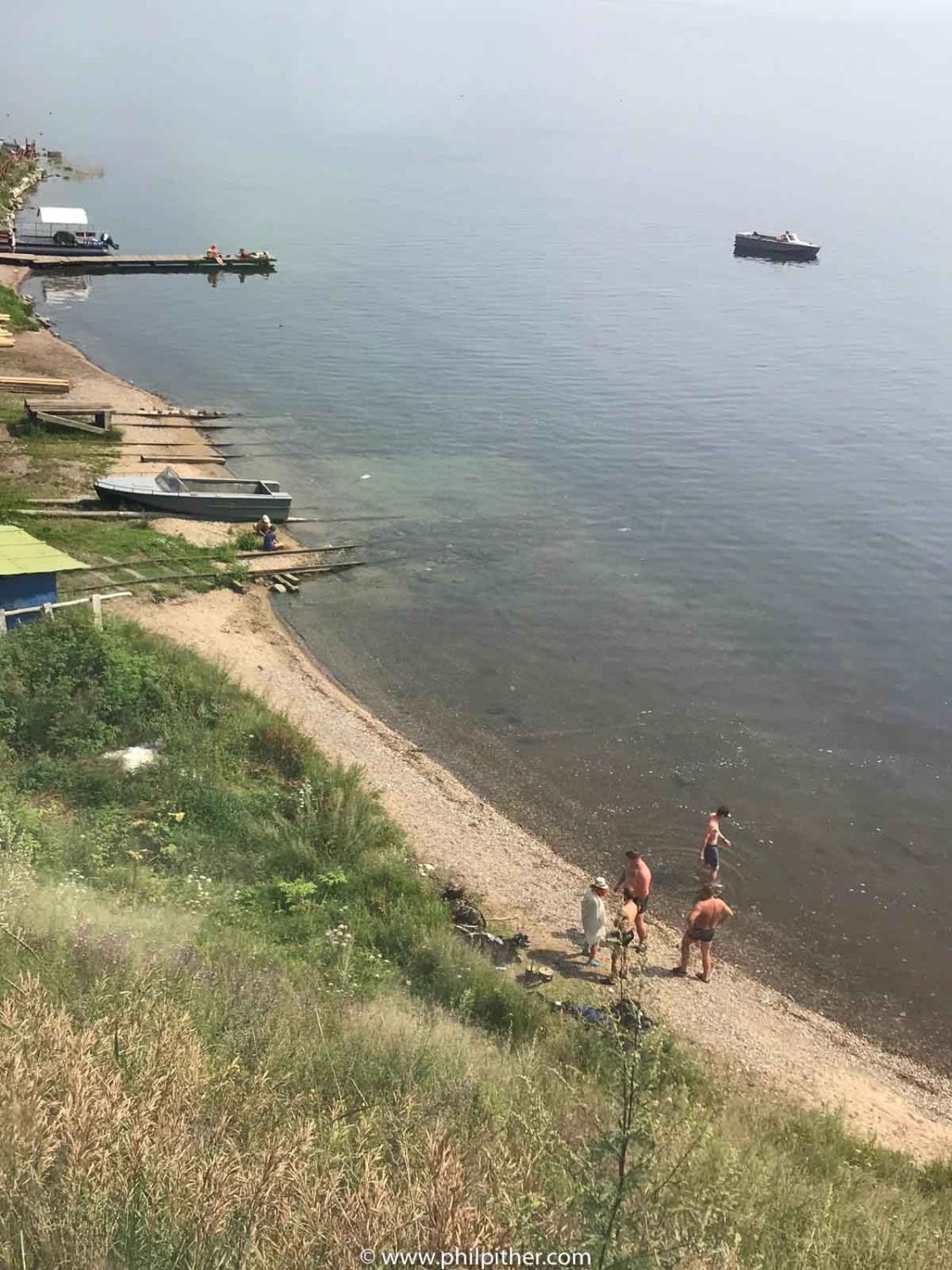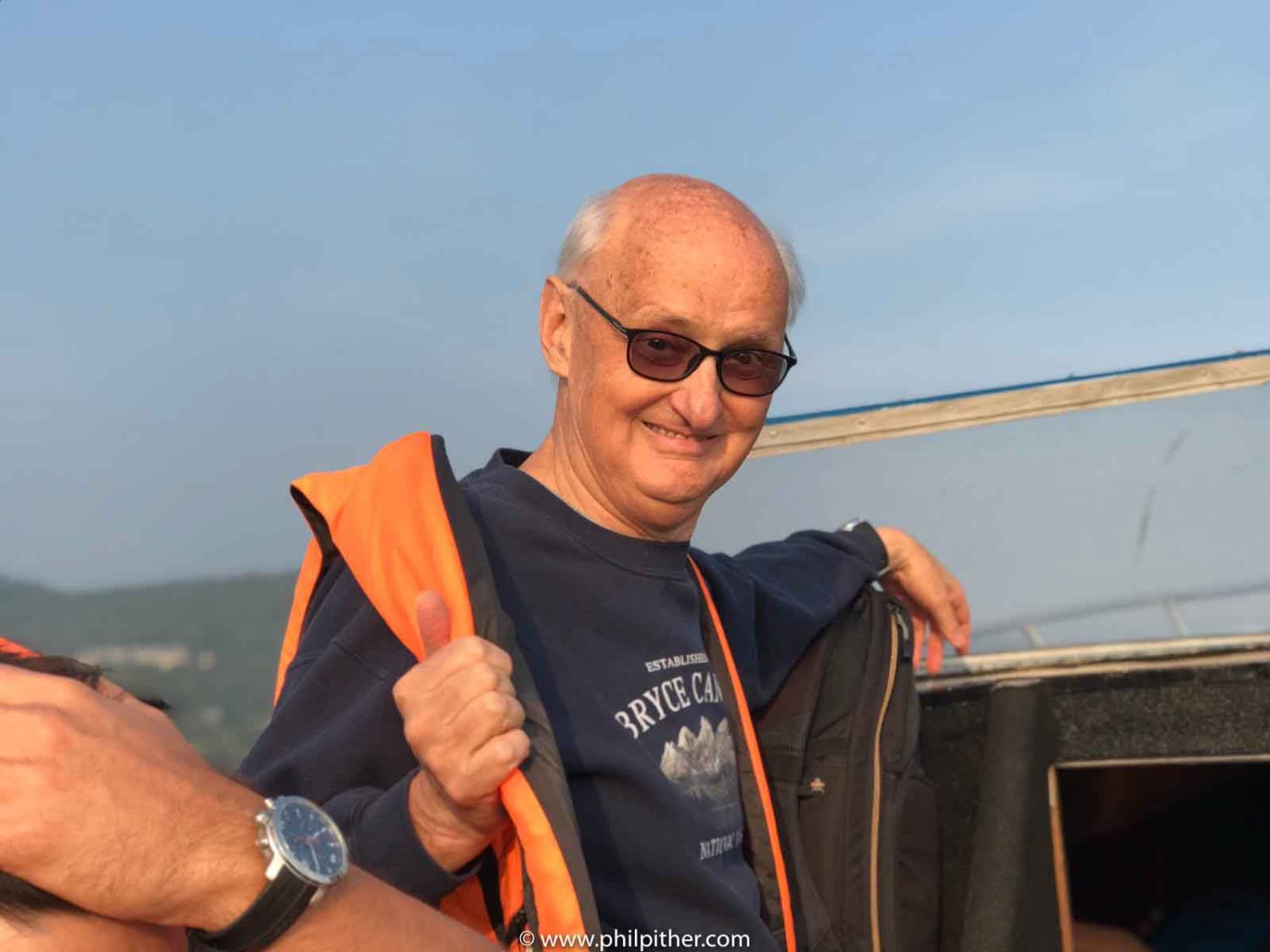 Listvyanka
After the train and the speedboat across the lake we enjoyed a stay in Listvyanka before catching bus to Irkutsk.
This is Siberia and not a high end tourist location. Just Russians enjoying time on Lake Baikal with a few Chinese tourists thrown in. Russians, however, have a lingering concern that China may eventually try to take Lake Baikal for themselves.
The lake is formed by a rift in the earth surface which is still moving – result is many earthquakes per year. If you are on the ice and a little unlucky an earthquake may fracture the ice you are on and send you to the bottom, up to 1,600 metres down, along with any vehicles.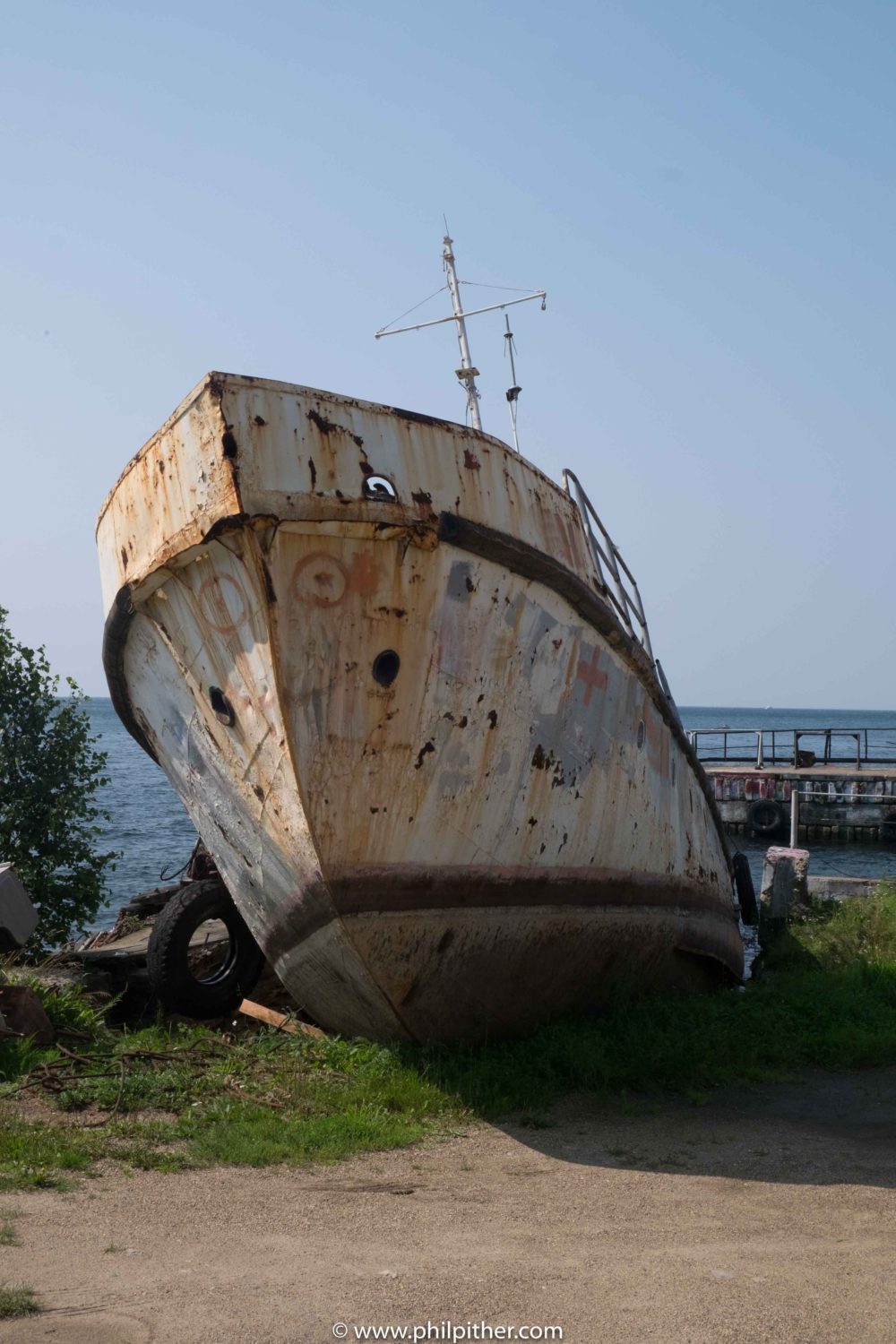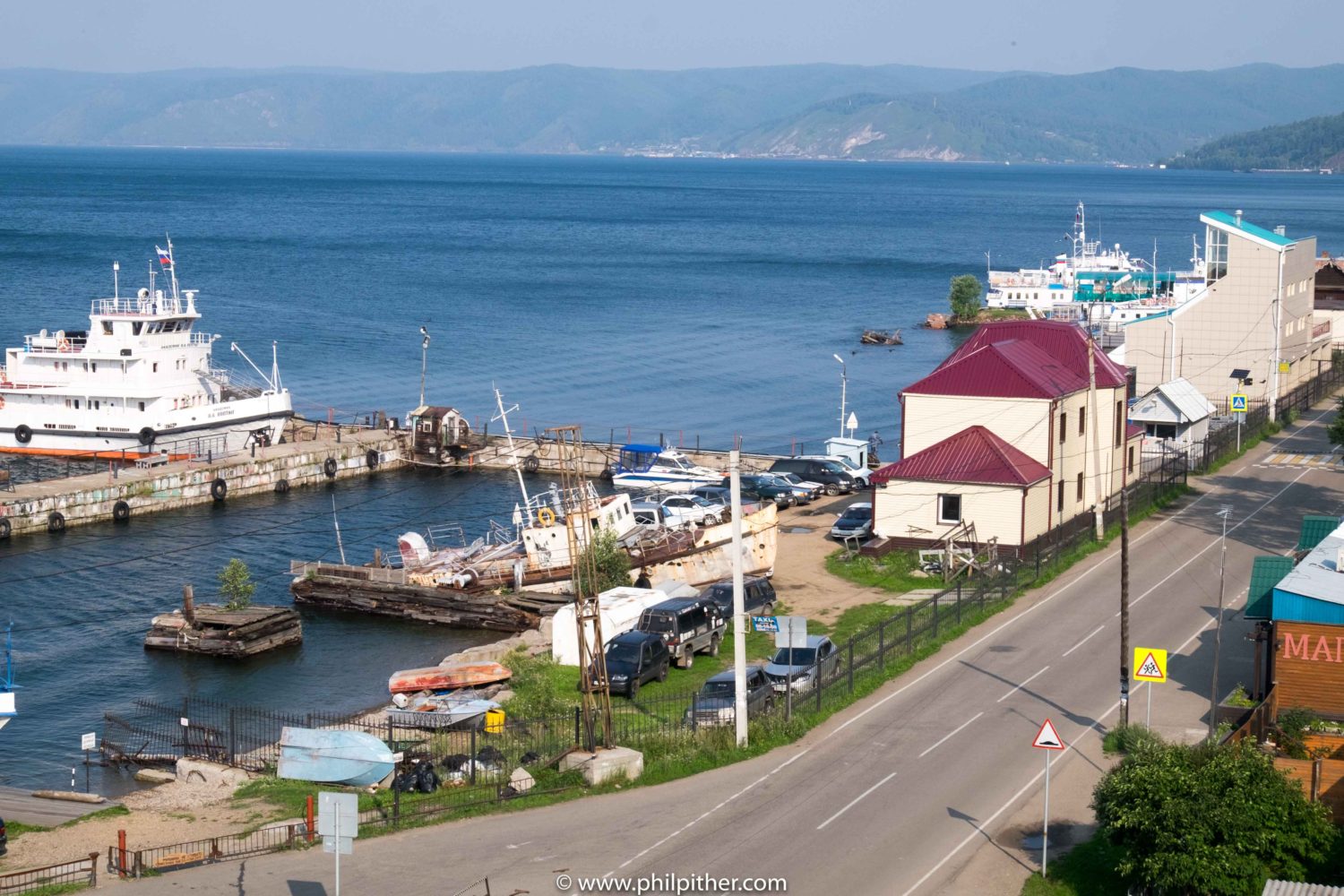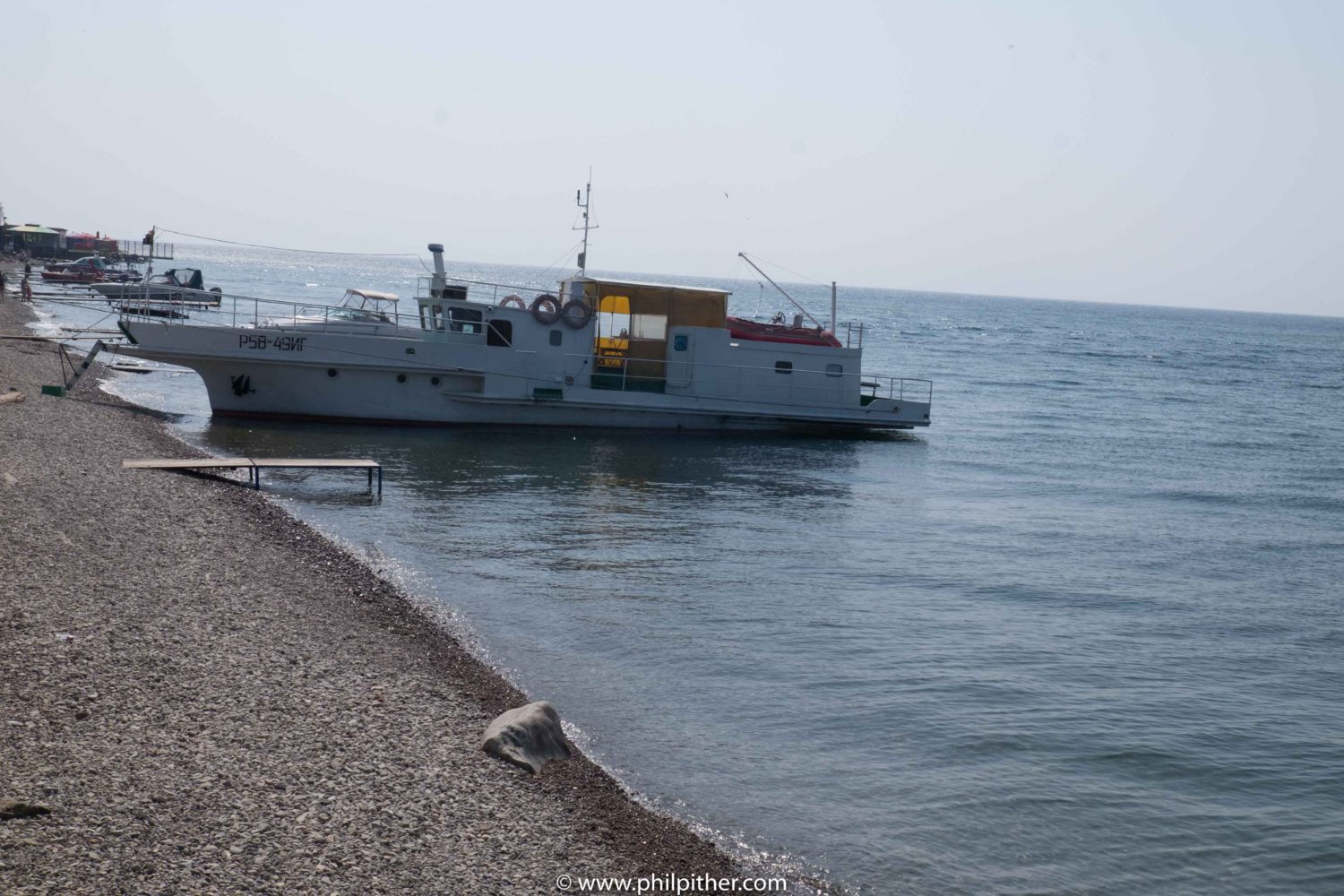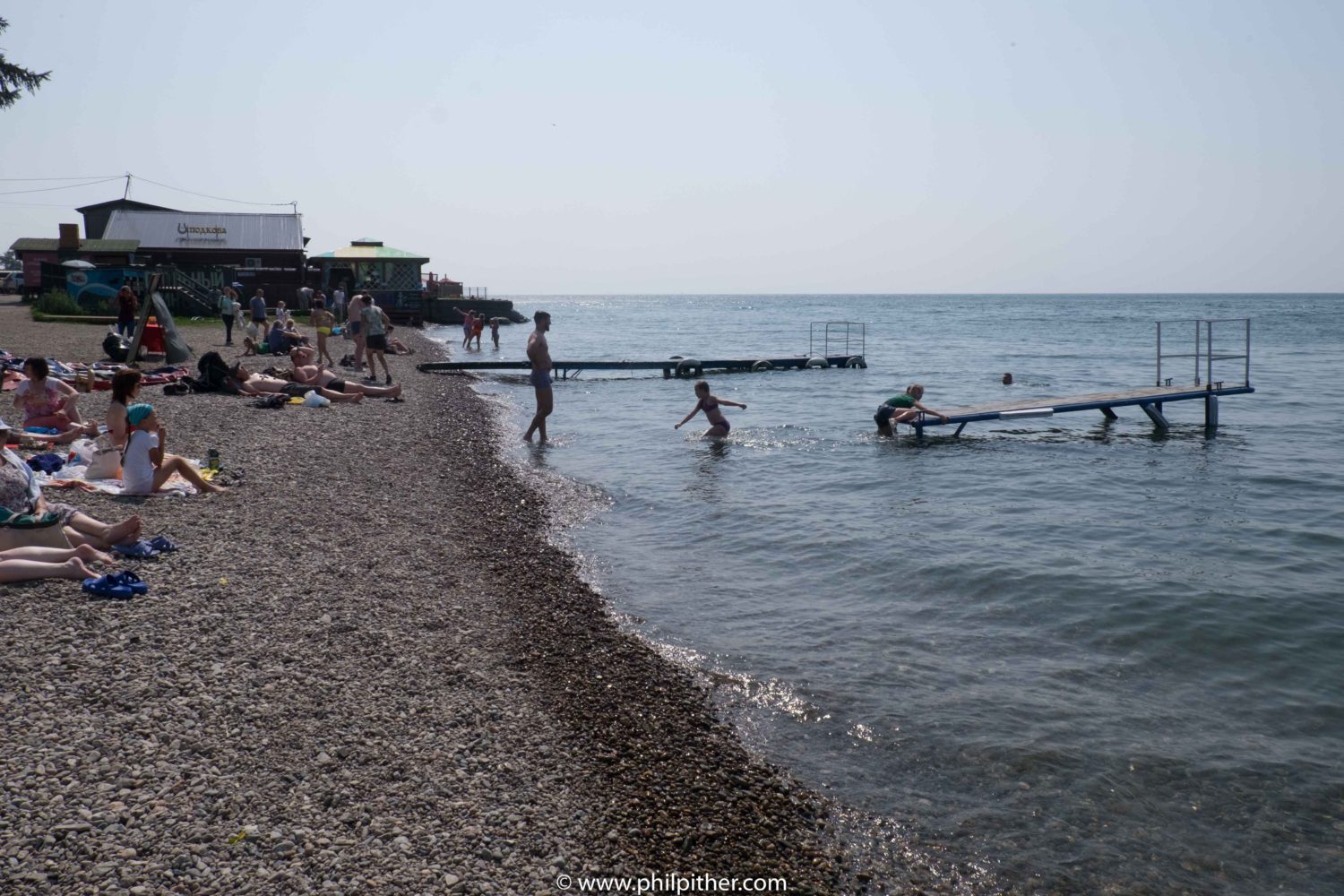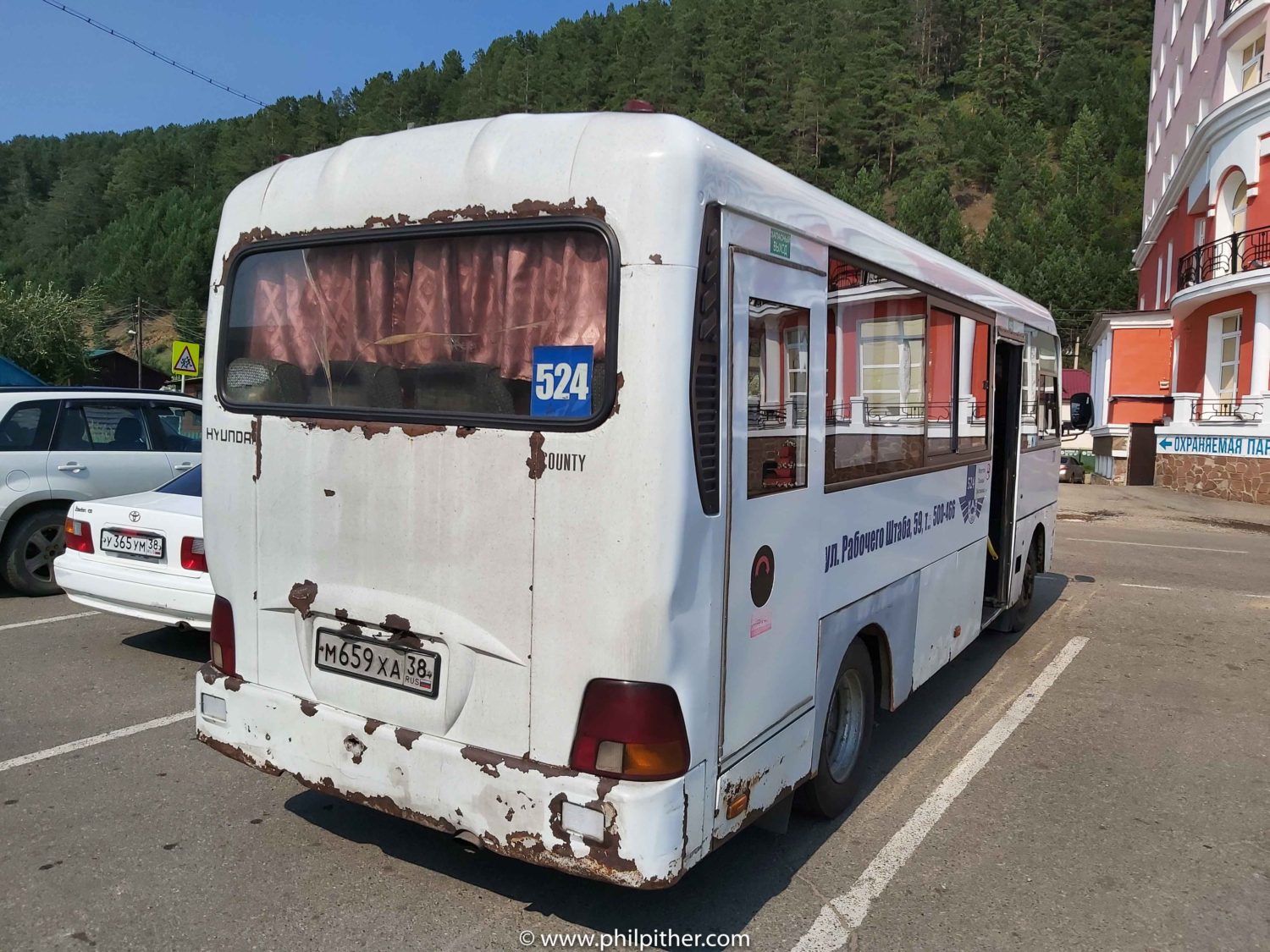 Olkhon Island
At the time we did our Lake Baikal trip there was no direct method to get from Listvyanka to Olkhon Island, this may have changed. So we had to travel by bus from Listvyanka to Irtkutsk and from there to Olkhon Island.
There was a public bus, which looked quite rusty from the outside and multiple other buses which looked a lot more presentable. We took the latter.
Olkhon Island is unusual and fairly devoid of any obvious special attractions. You can take a Russian 4WD to the northern end of the island, have a simple picnic, explore a little on foot and return to Khuzhir where accommodation is OK though the town is quite basic, seems to be built on sand and lacks any paved roads and so on.
There are a few wrecks in the dock, reminiscent of Listvyanka.
The island is a centre of Shamanism and regarded as one of the polar centres for shamanic energy. This means there are many legends around the islands caves etc and more visibly people tie coloured cloth to trees and rocks. I imagine a bit of this is about 'I was here' but I will let the pictures speak for themselves.
Our restaurant exploration in Russia began quite unexpectedly here in Khuzhir on a very cold day while seeking a warm place for a break and a coffee close to the dock. The restaurant was 'Kofeynya Port Ol'khon'. On checking the menu we were impressed – this led to a very nice meal, the first clue on our trip that Russians enjoy good restaurants in unexpected, even shabby, places.