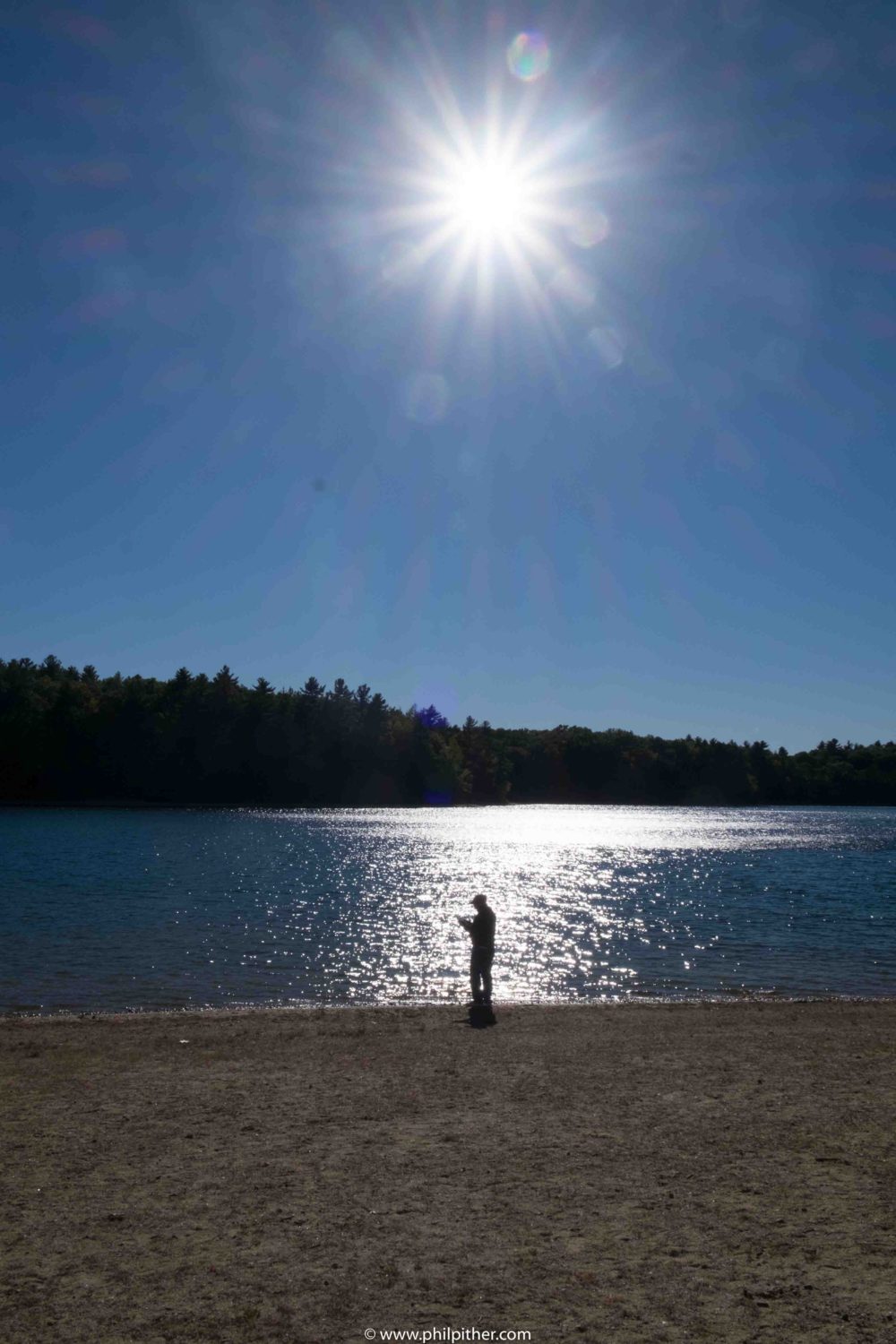 Returning from a trip to northern Maine searching very successfully for Autumn colours we decided to ignore the online reviews(overpriced, crowded, grumpy parking attendant,….) and stop on our way back to Boston.
There were no crowds or grumpy parking attendant and great visitor centre staff. I doubt we saw more than 50 people around the lake including joggers in the forest, staff and visitors.
I enjoy Henry Thoreau's writing and here we were at Walden Pond as it is in 2018 at least – I checked where the railway line is now and confirmed it is in exactly the same place as when Henry grumbled about this new technology in the 1840's.
Another query to the staff was about Henry's habit of lying on the clear ice in early winter and checking the trails and activities of the critters on the lake bottom.
Has anyone tried it since? 'Oh regularly, and most of them fall through the ice'. Apparently people forget that modern Americans are much larger and heavier than at Henry's time.
Henry's cottage
There is a replica of the cottage, based on his writings, near the visitor's centre. This is, despite being a best guess, still worth a visit before strolling further.
The site of his actual cottage has been identified – a favourite with Henry's fans – many mementoes and notes on rocks nearby.
It was a perfect day for a stroll around the pond.