Hobart Farmers Market Christmas Eve  – a small girl, fascinated by a busker, and then he makes a fart sound.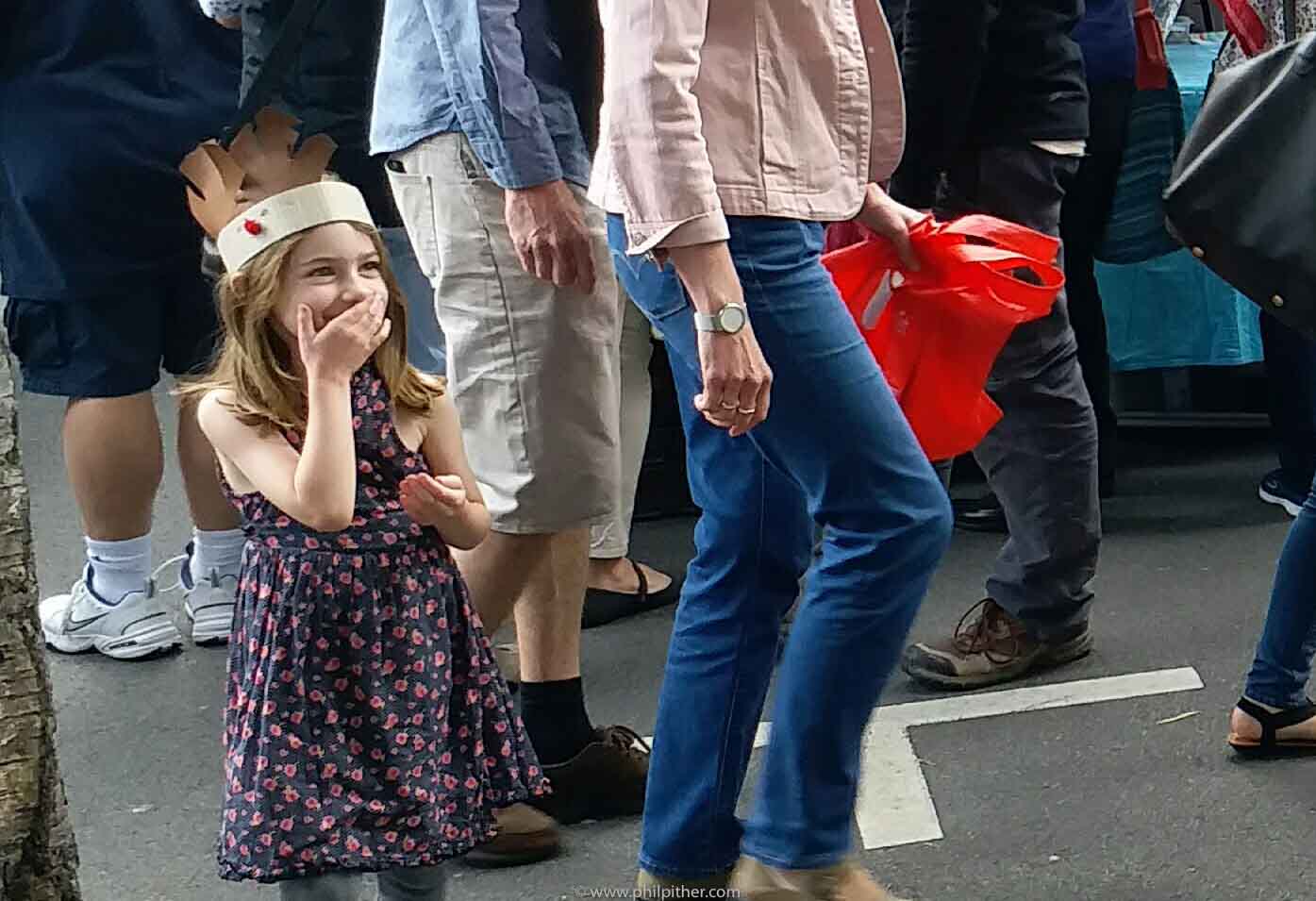 She looked around, I imagine, to see if any 'adults' had noticed – No – so back to enjoying the music.
A great little market – we had assumed on Christmas eve it would be closed but walked down anyway.
Pleased we did – local produce – honey, cheeses, an enormous variety of sausages, berries, buskers of course  ………
https://www.facebook.com/farmgatemarket/
Being Christmas Eve we were just before the arrival of the Sydney to Hobart yachts and the massive food & wine market that goes with it.
https://www.australia.com/en/events/food-and-wine/the-taste-of-tasmania.html
Highly recommended but no time to enjoy on this trip.
Near Maydena(west of Hobart) on Christmas Day a tree had literally just fallen across the road – a near miss for us – thought this could hold us up for a while as there were few homes visible nearby and it was Christmas Day after all.
A few minutes later, locals appeared with a 'ute', chainsaw and eventually a small tractor.
With trapped drivers assisting  we were on our way within 45 minutes. Brilliant – Merry Christmas indeed.
Interesting side note – as you can see the women decided it was important to sweep the leaves and sawdust off the road using the tree branches. No idea why.
Anyway a few days later I mentioned this to some women at Lake Pedder and the reply was 'they had to do something out of frustration, because the boys controlled the chainsaw and the women couldn't get there hands on to do any sawing' – there you go there is an explanation for everything.
Back to the trip – we started in Smithton(in the North West) where great friends very generously let us use their house and car.
Our journey was essentially clockwise Smithton, Devonport, Launceston, Swansea, Hobart, Maydena, Lake Pedder, Bronte Park, Strahan, Cradle Mountain and back to Smithton.
Smithton
Town with a 'Woollies' and the important basics but not big on features that would attract many visitors at this stage.
No bus service from Devonport, Burnie, Strahan etc. You need your own bike/car to get there.
However, a great base for us – See Tarkine drives later.
Then heading East …. and clockwise
Stanley & The Nut
Famous spot & nice little tourist town, very pretty cemetery but very light on restaurants mid week.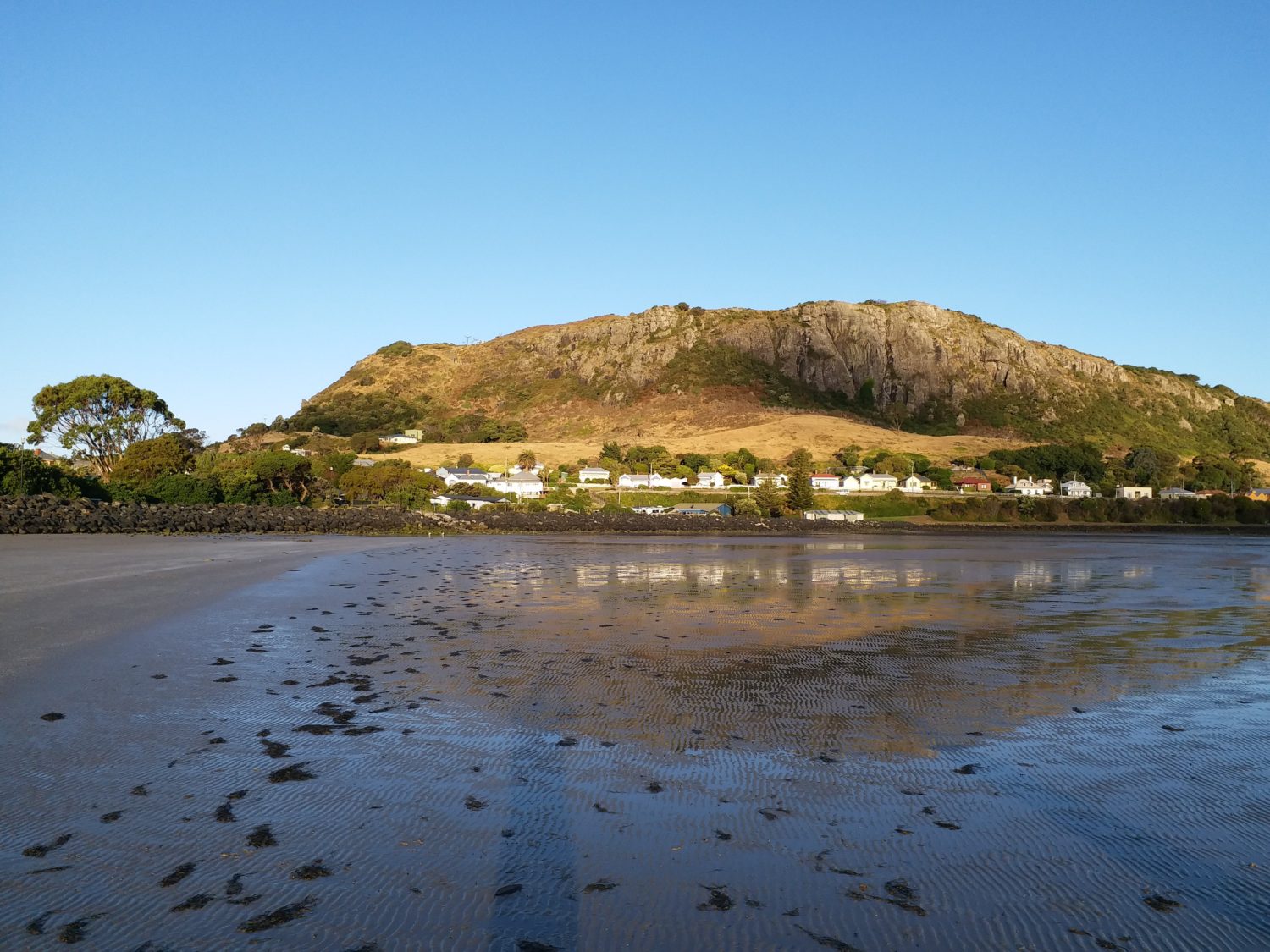 The Nut is the hill behind the town – has a cable car that runs when the wind is not too strong – the wind is often strong!
You can walk up in any weather.
Rocky Cape National Park
We drove back and forth to Devonport so many times but actually only turned into this park once on a wild day. Need more time to explore.
The tortured bush below emphasises the tough location.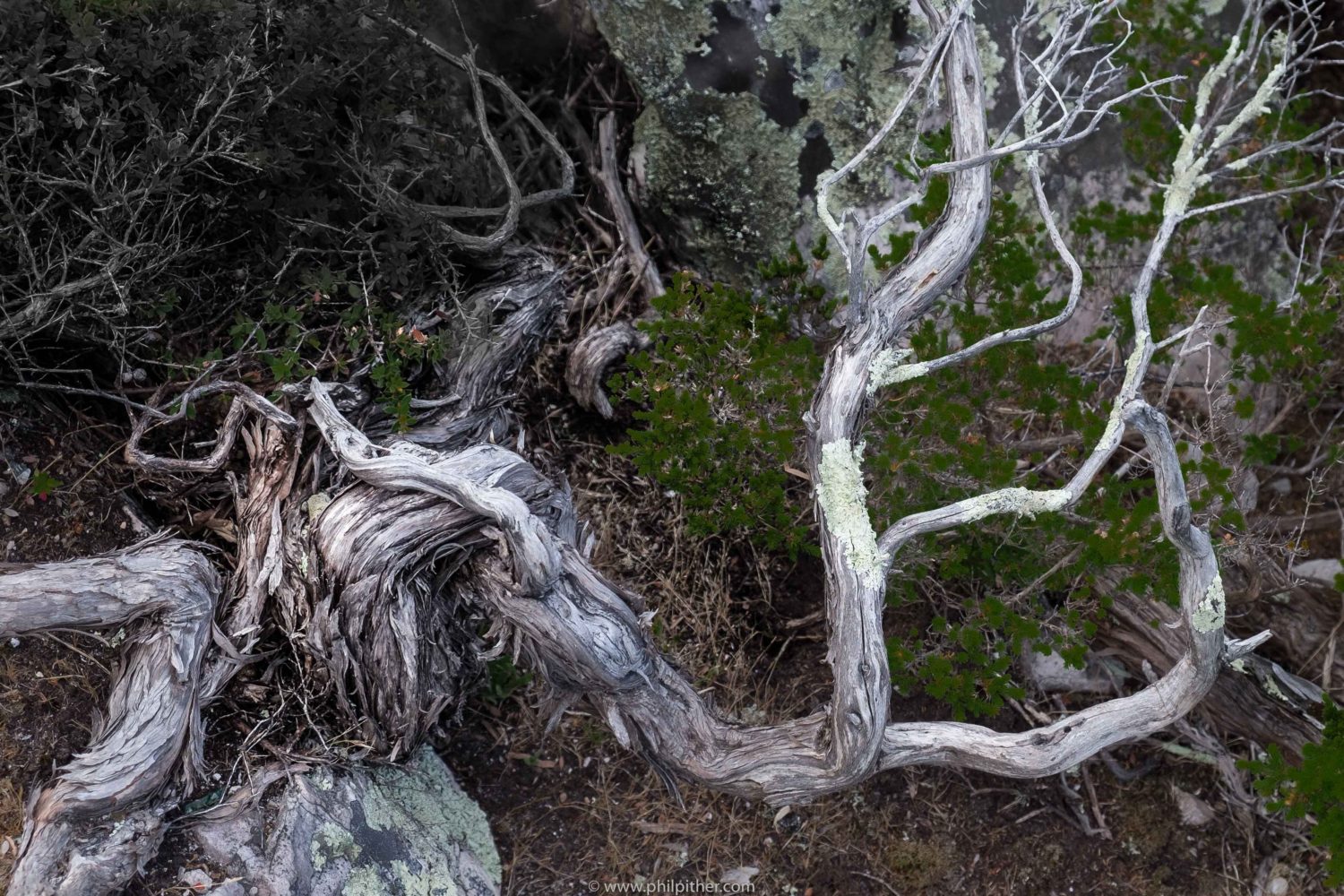 and then seemingly completely out of context, in the open and exposed to the worst of Bass Strait weather was aboriginal art.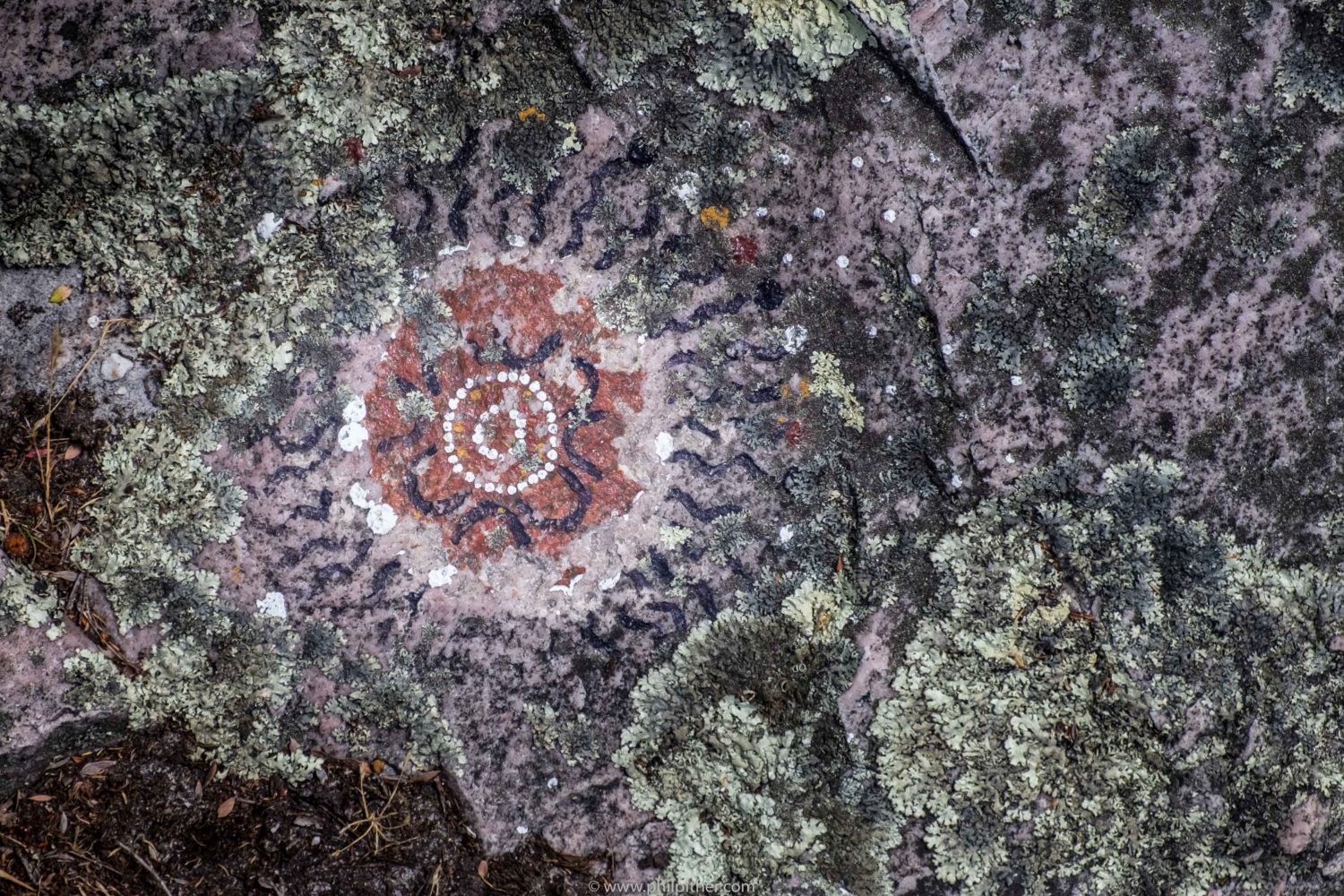 For a little more background
https://www.discovertasmania.com.au/about/national-parks-and-wilderness/rocky-cape-national-park
Onwards clockwise —
Launceston  or 'Lornie'
Nice town but everyone wanted to see the zoo.
Quite unique – the entrance gate has a large Gorilla perched over the top – looking like King Kong had escaped from a film set, plus an unusual mixture of Lions, a camel(alone in an enclosure with a sheep – 'mates' apparently), a concrete stuffed crocodile, a few talkative cockatoos – 1 miaowing(they suspect this Cockatoo spent a lot of time alone in a house with a cat), many Tassie Devils rushing here and there, and a few meerkats (all one sex- cannot remember which) plus a randy wallaby that fell in 'love' with a young woman's leg – 'ew eeek it won't let go' – until it was satisfied of course. Photo coming!
Onwards south
Swansea and Freycinet
To be continued – taking a 'wee' break. This means more travels/pictures/website updates/ …..